The Association Prepares for Portland 2023
The Executive Director, Board of Directors, Association Staff, Work and Affinity Groups have been working tirelessly to prepare for next year's annual conference. We're looking forward to sharing some exciting changes we're making based on feedback given following last year's conference. (We're especially excited about longer lunch breaks!)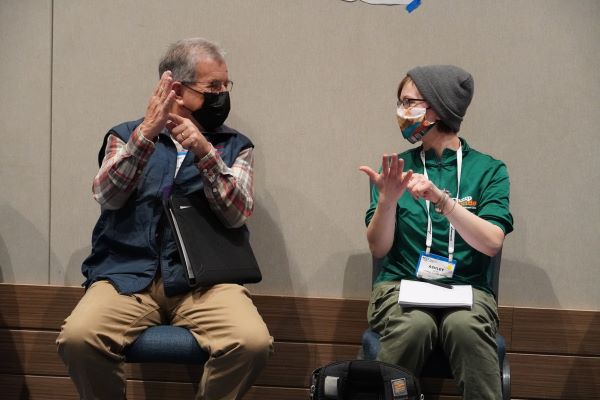 Take a Sneak Peek at Some Upcoming Announcements:
Conference Sessions Are Being Finalized
Melissa Webb, Events Director, has been collaborating with the Workshop Coordinators within the Conference Work Group to finalize conference sessions. They look forward to following up on all submissions in the next few weeks.

Conference Schedule Is Getting Refreshed

We're going back to having four registration deadlines, adding more pre-conference and post-conference sessions, and are extending exhibit hall hours. Lunch is also getting extended while creating space for plenty of open forums - which are now hosted after lunch.

Conference Sponsorship Offerings: Updated with More Perks
Sponsors spoke, and we listened. We're excited to launch new sponsorship tiers with a host of perks to suit all business needs. One new benefit is the opportunity to present to attendees after lunches. As soon as the fire marshal approves our exhibit hall floor plan, we'll share more details!
---
Details to be announced in the coming months!
Be sure to subscribe to our newsletter and follow us on social media to stay in the loop.
---
3 Tips to Prepare for the Annual Conference:

Talk Travel: Monitor flights and gas prices. Make plans early to save.

Save the Date: October 28th, 2022 is the last day to get Early Bird pricing!

Look at Lodging: Remember that rooms at the Hyatt Regency Portland must be booked by January 18, 2023.
Conference Course Tours?
Want to know more about something else?
Write to Membership@acctinfo.org to submit topic ideas!