CMC ATOM Chest Harness Safety Notice
Date posted
November 22, 2022
PRODUCT SAFETY NOTICE November 22, 2022
ATOM ™ CHEST HARNESS
Part# 202363

CMC has become aware of a manufacturing issue in the ATOM Chest Harness (CMC Part #
202363) during regularly scheduled quality testing. There have been no inquiries or incidents
reported by users in the field, and there is no known risk to user safety. We have corrected this
issue for current and future ATOM Chest Harness production.
Lot numbers affected: 037509, 039421, 039568, 039734, 040908, 041293, 043094, 045182,
048253, 049982, 050392, 051665, 052026, 052027, 052571
Resolution: We request that you remove your ATOM Chest Harness from service and disable
it so that it cannot be returned to service. We will send replacements free of charge upon
receipt of the following:
Remove the Dorsal D-ring from your unit by cutting the web loops.
Take a picture of the unit with the D-ring removed.
Take a picture of the printed label identifying the lot number.
Email your pictures and shipping address to info@cmcpro.com.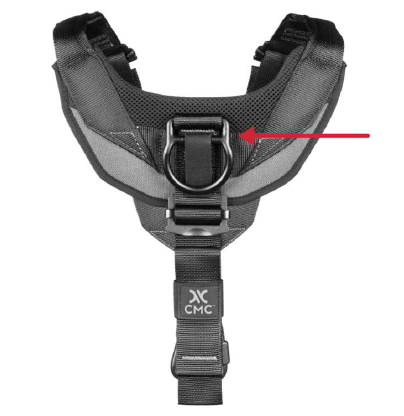 This notice refers only to the separate ATOM Chest Harness. ATOM full body harnesses are
not affected. If you have any questions, please contact our Customer Support team by calling
800-513-7455, or emailing info@cmcpro.com. Thank you for your continued support and trust!