Challenge Course Site Manager (Full-Time)
Date posted
November 13, 2023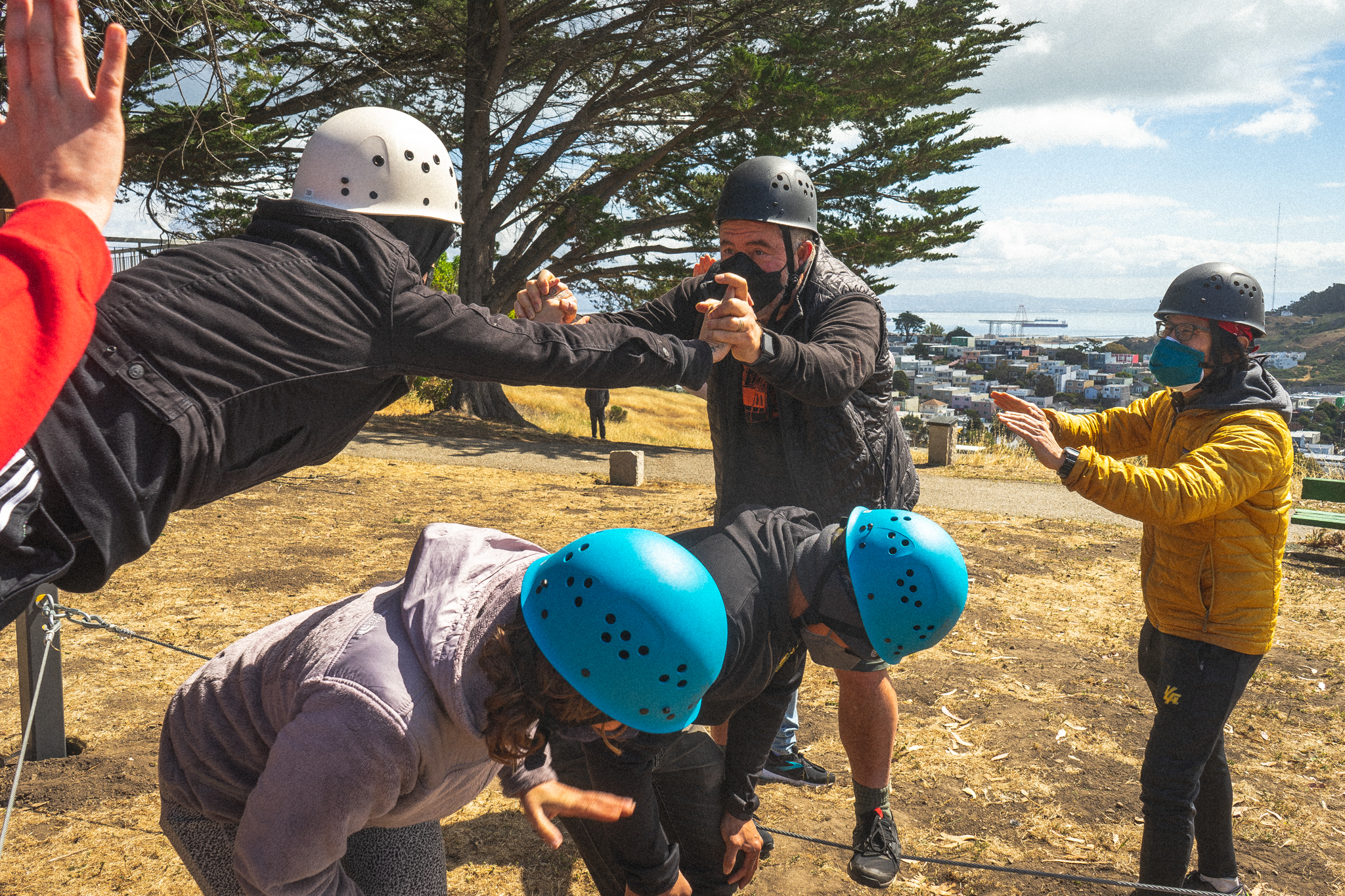 Position
Challenge Course Lead Instructor (Full-Time)
Date Needed
01-29-2024
Organization
Outward Bound California
City
San Francisco
Country
United States
State/Province/Region
California
Primary Category
Type of Position
Salary
30.90/hr
How to Apply / Contact

To apply and learn more, visit our website.

Equity and Inclusion Statement

We believe that all people should have safe access to the outdoors and culturally relevant and responsive educational programming. OBCA is also striving to create an equitable and inclusive internal culture where all staff members feel represented and honored for their identities and lived experiences. We examine how power, bias, race and other aspects of identity impact our organization. We work to build a culture where we are always learning and improving toward a vision for equity and belonging for all staff. We are looking for team members who can actively join us in this process. We are also committed to reflecting the diverse communities with whom we work and strongly encourage people of color, LGBTQ+ identifying folks, and women to apply.
Description & Details:
Position Description
As a Challenge Course Site Manager, you will be responsible for overseeing risk management and ensuring high-quality programs at our Challenge Course. Using our high & low ropes course, ground games, and other team-building activities, our staff facilitate full-day programs for students in grades 6-12 and adults. Site Managers are skilled in facilitation, mentoring others, and experienced in working with a variety of students and ages. The Challenge Course Site Manager is a mid-level position that reports to the Program Manager.
Compensation & Schedule (Full-Time)
Starting hourly wage is $30.90/hour

$1500 commitment bonus after 400 hours

This is a full-time, hourly position, 5 days/week, ~34-38 hours/ week.
Position dates are Jan 29 - November 8, 2024 with opportunities to return for the 2025 season

Paid Training: Jan 29 - Feb 9, 2024 (8 hrs/day Mon-Fri)

Program Season: Tues-Sat, Feb 13 - Nov 8, 2024. Staff meet for a half day on Tuesdays. Student programs run Wednesday-Saturday, 8am-4pm. There is also an unpaid summer break of programs from June 10-15 & July 29-August 3, 2024. Availability of work is dependent on the number of booked programs.
Benefits (Full-Time)
Comprehensive health, dental, and vision insurance with employer contribution

Long-term Disability & Life Insurance

Flexible Spending Account

Paid and Unpaid Time Off - Accrue 1 hour for every 13 hrs worked

Paid designated holidays

401K (with employer match) after 1-year of employment

Pro Deals (the opportunity to purchase outdoor gear at discounted rates)

Free youth development training, professional development funds, and recertification reimbursements

Access to Employee Assistance Program (EAP), free of charge for staff and family members

All required training is paid
Location
Most program days take place at the McLaren Park Ropes Course in southeast San Francisco.