ACCT Offers Guidance on COVID-19 Situation
Date posted
March 12, 2020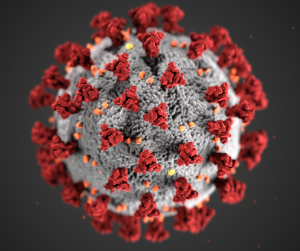 The COVID-19 situation is evolving rapidly. On Wednesday, March 11, the World Health Organization officially declared a global pandemic. As of that date, case numbers were growing significantly in the United States, but the disease was not (at least as of that date) widespread.
COVID-19 is the dominant international news story at this time. You might personally regard the coverage as overly sensationalized, but the fact is that it's having dramatic changes on the way governments, organizations and individuals are behaving.
For example, personal care products such as hand sanitizers can be hard to find in grocery stores. Major events are being cancelled or postponed – including festivals such as SXSW. Companies are scaling back travel plans; some state governments are limiting travel by state employees. Some colleges have announced plans to run all classes online for the remainder of the year, and major athletic events are taking place without audiences in the stands. You may already be seeing impacts to your operations – particularly with school groups. This disruption may last a while.
How you choose to operate during this difficult time is your decision, but ACCT recommends that you at least consider taking the following actions:
1) Be as flexible as you can with pre-booked business. Consider that nearly every major airline has waived change fees for at least the short term, and hotels are being increasingly flexible with cancellations. We think it's a good idea to manage your customer relations with an eye towards how you want your clientele to view you once the crisis is over.
2) COVID-19 is apparently spread primarily by close contact. Because of this, you might consider dropping or modifying activities that rely on it. Examples include ground-based challenge activities and, if your operation involves staff interaction with guests on landing platforms, limiting how close they actually get, to the extent possible.
3) We think it's a good idea to sanitize and disinfect all loaned or rented equipment – such as helmets and harnesses – after each use, and before returning them to inventory. We suggest you check with the equipment manufacturer and/or distributor of the disinfecting agents you use to make sure the products are acceptable to the manufacturer and are up to the current task.
4) Many organizations are being extremely diligent with cleaning and sanitizing in areas including – but not limited to – restroom facilities, F&B operations, welcome center/ticketing plazas, retail spaces, etc. We think that's a good idea. To the extent possible, disinfecting fixed apparatus (such has handholds on high elements) regularly is also a good thing to consider.
5) Make hand sanitizer easily accessible throughout your facility for both guests and staff.
6) Educate your staff. Keep them advised as to what's going on and what you're doing about it. Guide them towards proper hygiene to protect themselves and your clientele. Keep them in the loop. And let staff know that if either they or a family member or close contact is ill, their best action is to refrain from visiting the property.
7) Think about communicating with your guests and clients. However you do normally reach out – website, social media, signage, e-mail, whatever – we think it's a good idea tell them what you're doing to minimize their risk while they're on your property.
8) Keep abreast of developments. Even if the news media tends to hype things, useful information can still be found. The Centers for Disease Control is doing a good job of keeping the public informed about general information; you can find the latest information regarding the outbreak at https://www.cdc.gov/coronavirus/2019-nCoV/index.html
9) Also, keep abreast of developments in your state and town (or, if you're outside of the United States, your nation and region). Most, if not all, are posting advisories on their own health or disease control department websites. Local conditions may be relevant to your operations; for example, the State of New York recently announced a quarantine area in one part of Westchester County. Be aware of what's going on in your area.