High 5 Adventure Learning Center: Adv. Technical Skills: Level 2 Review
---
Wednesday, September 13, 2023
at
9:00 AM (MDT)
to Thursday, September 14, 2023 at 5:00 PM (MDT)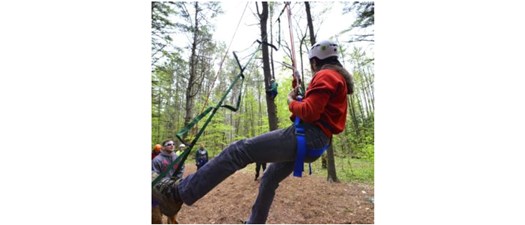 This session gives the skilled challenge course practitioner the opportunity to review and add to their foundation of technical skills. Emphasis is on practicing and improving technical skills while developing what we call a "quiet competence" as an adventure practitioner.
At the beginning of the first-day participant's specific needs will be assessed and then factored into the daily agenda. The content of this workshop builds upon the content from Beyond Basics Level 2 workshop (link https://high5adventure.org/training-and-certification/which-training-is-right-for-me/beyond-basics-level-2-training ) and also provides a framework for you to review and prepare for Level 2 Challenge Course Certification testing. (Testing is optional and requires separate registration).
Participants may review and practice:
• Basic and advanced knot-tying skills.
• Basic course inspection and maintenance.
• Basic and advanced rescue procedures.
• Facilitator self-belay techniques for challenge course access, set­up, descent options, and gear retrieval.
• Specialty element operation review such as Flying Squirrel, Pamper Pole/Plank, Zip Wire, Rappel, and Giant Swing as needed.
• Development of a critical eye for all aspects of your program via problem-solving scenarios based upon real challenge course incidences.
Prerequisite: Beyond Basics Level 2 workshop or equivalent training experience within the past 2-3 years. We can help you determine if this workshop is right for you.
For more information on our certification program, including sample test questions, re-testing policies, study guides, and a self-assessment form click here. https://high5adventure.org/training-and-certification/certification