EDGIE Designs - Level 2 - Full Certification
---
Monday, March 6, 2023
at
8:00 AM (CST)
to Friday, March 10, 2023 at 4:00 PM (CST)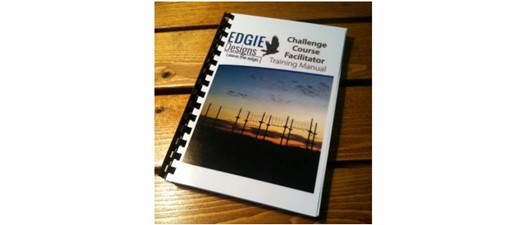 This Class meets ACCT requirements as a complete training course for this level. It includes low ropes, spotted-only elements, and high-challenge course/zip protocols and methods. The course is designed to expose the students to the mechanical reasoning ability that they will need to adapt to a wide range of elements, equipment, and protocols. Lodging and meals at New Frontiers in Dowelltown, TN are included.
Night before lodging and airport transports are available, but must be purchased separately.
Prerequisites for Level 2:
Minimum 18 years of age
Shall complete a minimum number of training hours delivered by a qualified person: Full forty (40) hours for a total of eight (80) hours.
Shall possess all staff competencies listed in Section C of the Operation Standards including core, technical and facilitation competencies. A Practitioner Level 2 shall have knowledge and skill to solve most non-routine situations and provide leadership to less experienced and less knowledgeable staff.
Shall document an additional two hundred (200) hours of experience working on a course.
Certification will be based on a written test and a practical to demonstrate the required skills.