EDGIE Designs - Level 1 - High Element Training & Certification
---
Tuesday, May 9, 2023
at
8:00 AM (MDT)
to Friday, May 12, 2023 at 4:00 PM (MDT)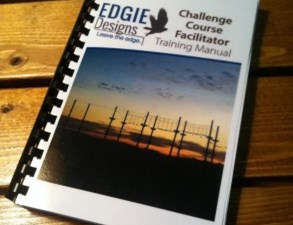 This Course meets ACCT standards for the skills needed to operate at the appropriate level a Challenge Course or Zip Event. For Level 2 there are prerequisites of a previous Level 1 Certification and a portfolio of experience.
Lodging and meals at New Frontiers in Dowelltown, TN are included.
Night before lodging and airport transports are available, but must be purchased separately.
https://edgiegear.com/high-element-training-and-certification/