Challenge Course Manager: Camp Thunderbird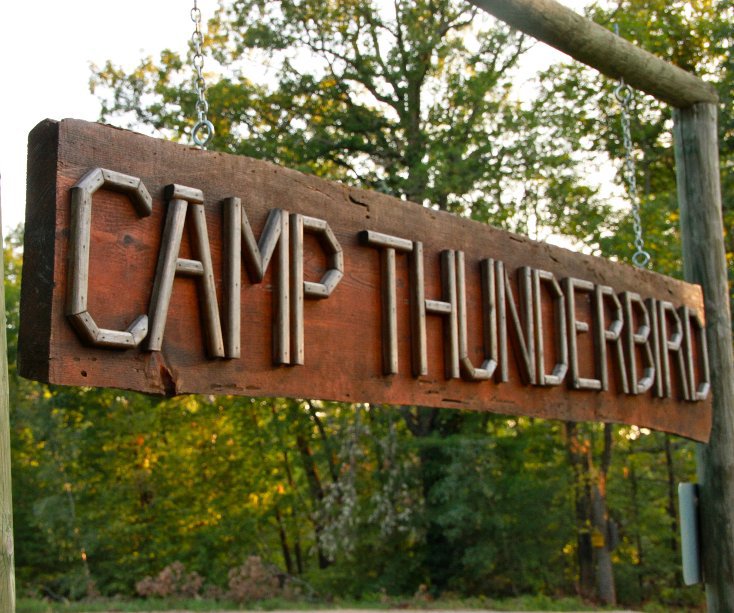 | | |
| --- | --- |
| Position | Challenge Course Manager: Camp Thunderbird |
| Date Needed | 03-08-2023 |
| Organization | YMCA of Greater Charlotte |
| City | Charlotte |
| Country | USA |
| State/Province/Region | North Carolina |
| Primary Category | |
| Typer of Position | |
| Education Requirements | |
| Salary | $33,051 - $41,308 per year |
|    |   |
| How to Apply / Contact | Apply via website: https://secure6.saashr.com/ta/6014038.careers?ShowJob=486933447 |
Description & Details:
POSITION SUMMARY:

This position supports the work of the Y, a leading nonprofit, charitable organization committed to strengthening the community through youth development, healthy living, and social responsibility.

 The Challenge Course Manager oversees all of the challenge course functions as well as the day-to-day operations ensuring that work is done safely, on time, and to the standard of quality expected by our participants and staff. The Challenge Course Manager is responsible for effective planning, delegating, coordinating, staffing, training, organization and decision making to ensure the course, all associated equipment and staff are in high quality, safe working order ensuring an exceptional experience for our participants, and a positive, safe working environment for our staff.




ESSENTIAL FUNCTIONS:

Ensure the challenge course is adhering to the Standard Operating Procedures (SOPs) and risk management systems put in place by the YMCA of Greater Charlotte that addresses the identification, mitigation, and ongoing monitoring of reasonably foreseeable risks to the organization, its staff, and its participants.
Maintain written records related to the Challenge Course for a minimum of 7 years as determined by the YMCA of Greater Charlotte. Documents maintained include but are not limited to the following:
Acceptance Inspection reports for all new installations and major modifications of Challenge Course elements.
Construction, Equipment and Operating documentation from the Manufacturer(s) of the courses and their components.
Critical maintenance items discovered during in-house monitoring and pre-use checks which pose an immediate risk to participants or staff shall be documented.
Coordinate and engage a qualified third-party professional inspector to perform a Professional Inspection of challenge course elements at the facility at a minimum of once per year and maintain all reports for at least the life of each Challenge Course element on the property.
Conduct and document periodic internal monitoring of its course and equipment as designed by the manufacturer or a qualified person including:
A pre-use inspection is conducted for each course element and related equipment according to a written checklist prior to participant use.
For zip lines, the pre-use check shall include one full cycle by staff prior to operations with participants to assess sufficiently the condition and functionality of the activities and the zip line(s).
Ensure appropriate actions are taken and documented based on the results and recommendations of the professional inspection report and any critical maintenance items found and documented during the in house monitoring process.
Develop and maintain the Local Operating Procedures (LOPs) for each Challenge Course element which include adequate written policies, procedures, and/or practices that establish minimum acceptable criteria for all course operations to include:
An appropriate participant screening process is in effect.
A policy assessing and confirming that activity corridors are clear of obstructions and hazards before each and every participant starts the activity.
Prior to participation, inform participants of the existence of inherent and other risks of course activities, describing a sampling of risks.
A written participant supervisory plan.
A written, site-specific procedures for all activities or types of activities according to the original equipment manufacturer and/or qualified person's recommended procedures regarding and not limited to capacities, weights, and number of participants.
A system in place for incident documentation.
A system to provide appropriate measures to provide access to basic amenities for staff and participants.
Special policies to be followed when operating in dark or low light environments, if applicable.
Maintain a written plan in place for the reasonable management of emergencies on the Challenge Course elements and ensure staff are able to initiate and carry out this plan when needed.
Perform an annual analysis of all incident documentation. Findings shall be documented in writing, including any remedial measures or changes implemented.
Ensure insurance providers are aware of all Challenge Course elements specific to the facility in order for them to maintain appropriate types and amounts of insurance coverage.
Coordinate and engage in a review of the challenge courses practices by an external qualified person(s), at least once every five (5) years.
This position will require flexibility and a significant amount of overlap and coordination with the General Manager in order to ensure the entire operation is fully functional at the standard of quality and safety expected by the clients and staff.
Establish priorities and construct further plans after an initial assessment.
Formulate and implement an appropriate course of action in a given situation for which no specific rule or procedure has been established.
Apply theory-based instruction or training to actual incidents/situations.
Provide the appropriate level of support to the facilities/maintenance team as it relates to structure needs.

 

REQUIRED QUALIFICATIONS:

Be a minimum of 21 years of age
High-school diploma
2-3 seasons working in an outdoor experience environment
Possess a current CPR and First Aid certification
Possess a minimum of a Level 1 High Only Certification through an approved accredited vendor of the ACCT
Complete a Challenge Course Manager training specific to the YMCA of Charlotte SOPs
Communicate in a clear and understandable fashion with participants and other staff members and within a programming environment.
Strong reasoning and decision-making experience and skills
Reasoning skills when confronted with circumstances requiring a discretionary decision.

 

PREFERRED QUALIFICATIONS:

College degree in a related field
Experience facilitating and managing a Challenge Course program
Experience with Challenge Course programming at the YMCA

 

Y-USA LEADERSHIP COMPETENCIES:

Mission Advancement: Accepts and demonstrates the Y's values. Demonstrates a desire to serve others and fulfill community needs. Recruits volunteers and builds effective, supportive working relationships with them. Supports fund-raising.
Collaboration: Works effectively with people of different backgrounds, abilities, opinions, and perceptions. Builds rapport and relates well to others. Seeks first to understand the other person's point of view and remains calm in challenging situations. Listens for understanding and meaning; speaks and writes effectively. Takes initiative to assist in developing others.
Operational Effectiveness: Makes sound judgments, and transfers learning from one situation to another. Embraces new approaches and discovers ideas to create a better member experience. Establishes goals, clarifies tasks, plans work, and actively participates in meetings. Follows budgeting policies and procedures and reports all financial irregularities immediately. Strives to meet or exceed goals and deliver a high-value experience for members.
Personal Growth: Pursues self-development that enhances job performance. Demonstrates an openness to change and seeks opportunities in the change process. Accurately assesses personal feelings, strengths, and limitations and how they impact relationships. Has the functional and technical knowledge and skills required to perform well; uses best practices and demonstrates up-to-date knowledge and skills in technology.

 

WORK ENVIRONMENT & PHYSICAL DEMANDS:

Stand for long periods of time
Range of motion and flexibility
Perform various positions and postures necessary to conduct practitioner tasks.
Manipulate ropes, cables, and other related equipment used in tying knots, belaying, and rigging used in the setup, operation, and breakdown of various challenge course-related systems.
Physically negotiate various terrain types and/or obstacles confronted in the course of both routine program delivery and emergency situations.
Manual dexterity and motor skills
Operate/utilize various challenge course-related gear and equipment including, and not limited to, ropes, harnesses, helmets, carabineers, safety lines, ladders, and pulleys.
Ascend to, traverse at, and descend from heights that may exceed 25 feet (7.62 m).
Relocate, ascend, and descend ladders and various other course access equipment including, and not limited to, cargo nets, stairs, climbing staples, and vertical cables.
Endurance and stamina
Possess ability and endurance to achieve certification for and carry out site specific first aid procedures and/or protocols which may include first aid and cardiopulmonary resuscitation (CPR).
Perform required duties for extended periods of time while exposed to adverse conditions including, and not limited to, precipitation, temperature extremes, and wind.
Sight and visual acuity
Possess good corrected or uncorrected vision.
Possess adequate depth perception to recognize safety hazards in a variety of normal and/or emergency environments.
Possess the ability to see, read, and recognize safety hazards in a variety of normal and/or emergency environments.