John Turman
Vertical Solutions Consulting, LLC.
Business to Business (B2B)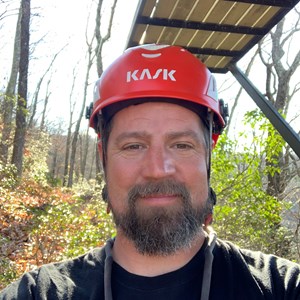 Professional Bio
JT came to the Challenge Course and Aerial Adventure industry in 2010. After careers in industrial construction and rigging, arbor work, and wilderness therapy, he found that it was a natural place to land. JT has designed, built, inspected and maintained courses all over North America. He is currently focused on helping tour operators and camps to create systems and gain knowledge to meet their specific goals and needs.
Company
Parent: Vertical Solutions Consulting, LLC.
1623 N First St. Suite 102 Flagstaff, AZ 86004 United States